Financial Planning for Busy Professionals Financial Planning for Mariners Financial Planning for Individual Financial Planning for Retirees Financial Planning for IT Professionals Financial Planning for NRIs Financial Planning for Armed Forces
Fee-Only Financial Planning Advisory
Planning for your financial prosperity.
Negi Financial is the best Fee-Only Financial Planning, Wealth Management and Investment Planners in Dehradun, Uttarakhand, India.
Most Investment Planners or Financial Consultants provide a commission-based advisory. It is their major source of earnings around the world. Get unbiased financial or wealth advice from fee-only financial planner India.
Are you aware of hidden fees or commissions linked to all financial products?
Want to hire a financial planner in India without selling any financial products. This is the right place.
Fee-only financial planning eliminates hidden costs or huge commissions.
Fee-only financial planners do not get any type of commission from mutual funds and insurance companies.
Wealth Management Advisory to high net-worth individuals (HNIs)  and Non-resident Indians (NRIs).
Committed
We are committed to providing fee-only financial advisory to all major cities across India and abroad. Currently, we can serve people who need assistance in their finances.
Cities Covered
Negi Financial can help clients from major cities in India namely Ahmedabad, Amritsar, Agra, Allahabad or Prayagraj, Bareilly, Bangalore or Bengaluru, Bhopal, Bhubaneswar, Chandigarh, Chennai, Coimbatore, Dehradun, Delhi NCR, Faridabad, Ghaziabad, Gorakhpur, Gurgaon or Gurugram, Guwahati, Haridwar, Hyderabad, Indore, Jaipur, Jamshedpur, Kanpur, Kochi, Kolkata, Lucknow, Ludhiana, Mumbai, Mussoorie, Mysore or Mysuru, Meerut, Nainital, New Delhi, Nagpur, Nasik or Nashik, Navi Mumbai, Noida, Patna, Pune, Raipur, Rajkot, Ranchi, Rishikesh, Roorkee, Saharanpur, Shimla, Surat, Thane, Udaipur, Varanasi, Vadodara, Vijayawada, Visakhapatnam.
Mode of financial advice
Mode of verbal communication in either English or Hindi. A written financial plan is delivered in English only.
Whom do we serve
We would like to assist individuals working in different fields, sectors, organizations, occupations.
Generally, We would like to do financial planning, who are in Lawyers, Doctors, Civil Servants (IAS, IPS), Merchant Navy (Mariner, Seafarer), Charted Accountants, Company Secretary, IT Professionals, Central & State Government Employees, Retirees, Engineers, Dentist, Scientist, Teachers, Lecturers, Entrepreneurs, Judges, Business owners, Armed Forces (Army, Navy, Airforce), Paramilitary Forces, Veterinary Doctors, Medical Professionals, Sales Managers, Self-Employed, Businessman, Non-Resident Indians (NRIs), Single Parent/Divorced
.
Fee-Only Financial Planning Services
Basic Tax Planning
Tax planning is the most important planning. It reduces your investments in real returns and income.
Investment Planning
Align your investments according to your financial goals. It helps to identify which investment strategy to use.
Financial Planning
Financial planning helps to identify the different aspects of your financial life. Financial planning also helps to deal with the different complex situation of a client.
Why do you need fee-only financial planning?
My Name is Devendra Negi and founder of Negi Financial.
I am a fee-only financial planner which means that all fees are disclosed fully and paid to me by my clients.
I do not sell any financial products to give good financial advice. I do not receive any kind of commissions.
I serve my clients as a fiduciary, which means that I am obligated to put my clients' interests first. The fee-only model reduces potential conflicts of interest.
I am a Fee-Only SEBI Registered Investment Adviser and CERTIFIED FINANCIAL PLANNERCM from FPSB India.
Important facts about financial planning.
Your most important financial goals to accomplish.
Identify Current Income and Expenses.
Short-term, Medium-term and Long-term investments.
Know the risk and return tradeoff.
Different aspects of savings and investing.
Seeking counsel from a registered investment consultants.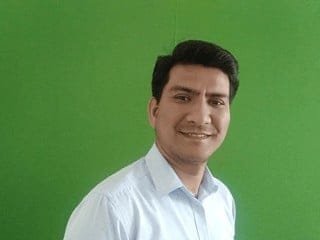 Devendra Negi
SEBI Registered Fee-Only Financial Advisor
Questions you might have about financial advisor or planners.
What is the financial planners' way of doing financial planning?
Ask your financial advisor about the type of clients to work with. Some financial planners like to create one financial plan including all financial goals. Other financial planners provide financial advice on specific areas. Make sure your financial advisor provides you with the service need. There are financial planners who ask your net-worth to provide their financial services. The best way of doing financial planning is to provide advice which will help clients.
What are the services your Investment Planners offer?
Most financial planners in India offer commission-based financial services. To provide investment advice only, an advisor needs to have a SEBI license. Investment Planners provide holistic financial planning through fee-only financial planning.
Is there a conflict of Interest in Financial planning?
There is always a conflict of interest when we sell financial products to clients. SEBI licensed financial planners reduce this conflict of interest not selling financial products. They also provide fee-only financial services in India. Investment Planners sometimes refer to other professionals. There should not be any conflict of interest while sending them to others.
How do financial planners charge to their clients?
There are two ways financial planners charge. First is commission and second is fee-only. The financial advisor needs to tell their clients that financial advice is not free. There is a cost of financial advice. You should ask investment planners about commission or fees. How much do they charge for financial advisory services?
What qualifications or experience does your financial advisor have?
You need to find out your advisor valid licenses and professional qualifications. Choose financial planners who have experience counselling individual on their financial needs. Financial Planners must have adequate qualifications to provide financial advice. They should have proper experience and certifications also.
Registered with Below Organization
Support Fee-only financial planner India
There are fewer financial planners in India who are practising fee-only financial planning. You can read more about why to choose fee-only financial planner India